800 MHz System Design Process
Gather signal-strength measurements at site.
Review construction, and calculate distributed antenna locations for uniform coverage.
Create a schematic layout showing all repeaters, taps, directional couplers, antennas, devices, and cables.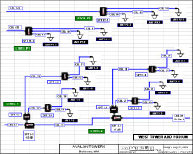 Calculate cable lengths, and create a cable routing report.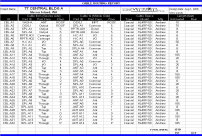 Calculate and produce a link-budget report, showing all losses in the system and the signal strength at each distributed antenna.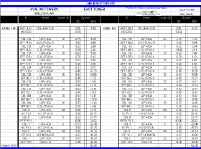 Optimize design and submit proper forms to the governing body.
Upon approval, obtain the required permits. The system is ready for installation as construction progress allows.
Lower-cost Annual Testing & Certification is included for any system we design & install.